Inventory Filter
Venture RVs
Venture RV's parent company is K.Z., Inc., a subsidiary of Thor Industries, Inc. Venture RV prides itself on being made by RVers for RVers. Their vast lineup of light and ultralight travel trailers is the best in the business. Created by true camping fanatics, Venture RVs are held to a high standard for design, function, and economy. No matter your style or preference, there is bound to be an option for every lifestyle.
Stoltzfus RV's & Marine - West Chester, Pennsylvania
Accessories: Coco Interior Color|Polar White Exterior|Cloud 9 Package|Weather-Shield Package|Exterior Package|Interior Package|Theatre Seating w/lights, heat and massage|15000 BTU A/C|50amp Service w/prep for 2nd AC|40 HD LED ROKU-Ready TV|Level Mate Pro
Optimum RV - Ocala, Florida
Venture RV SportTrek 322VBH travel trailer highlights:Private BunkhouseDual EntryU-Shaped DinetteOutside Campfire CafePass Through Storage If you have been daydreaming about owning a travel trailer that can accommodate the whole ...
Stoltzfus RV's & Marine - West Chester, Pennsylvania
Accessories: Coco Interior Color|Indigo Blue Exterior|Weather-Shield Package|Exterior Package|Interior Package|Cloud 9 Package|Theatre Seating w/lights, heat and massage|15000 BTU A/C|50amp Service w/prep for 2nd AC|40 HD LED ROKU-Ready TV|Level Mate Pro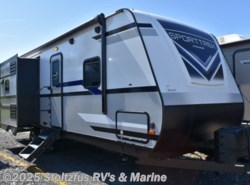 24
0
Stoltzfus RV's & Marine - West Chester, Pennsylvania
Accessories: Granite Interior|Expedition Package|Weather-Shield Package|Trek Package|Trail Package|Entertainment Package|Level-Mate Pro (Wireless Leveling System)|Frameless Fireplace|Trifold Sofa|15,000 BTU AC|3/4 Front Cap with Upgraded Graphics
Lazydays RV of Knoxville - Knoxville, Tennessee
Stoltzfus RV's & Marine - West Chester, Pennsylvania
Accessories: Coco Interior Color|Polar White Exterior|Cloud 9 Package|Weather-Shield Package|Exterior Package|Interior Package|Theatre Seating w/lights, heat and massage|15000 BTU A/C|50amp Service w/prep for 2nd AC|40 HD LED ROKU-Ready TV|Level Mate Pro
Curtis Trailers - Portland - Portland, Oregon
Accessories: 2019 ELITE PACKAGE,2019 WEATHER-SHIELD PACKAGE,SportTrek Touring Package,EXTERIOR LUXURY PACKAE,INTERIOR LUXURY PACKAGE,LEVEL-MATE,2ND A/C,38 TV w/SWING ARM BRACKET,RVIA SEAL,STATE SEAL CERTIFICATION OREGON,
Curtis Trailers - Portland - Portland, Oregon
Accessories: 2019 ELITE PACKAGE,2019 WEATHER-SHIELD PACKAGE,SportTrek Touring Package,Exterior Lux Package,Interior Lux Package,LEVEL-MATE,2ND A/C,RVIA SEAL,STATE SEAL CERTIFICATION OREGON,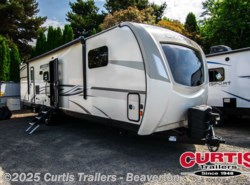 14
0
Curtis Trailers - Beaverton - Beaverton, Oregon
Accessories: INTERIOR GRANITE,2019 ELITE PACKAGE,2019 WEATHER-SHIELD PACKAGE,SportTrek Touring Package,EXTERIOR LUXURY PACKAE,INTERIOR LUXURY PACKAGE,LEVEL-MATE,BOOTH DINETTE,2ND A/C,THEATER SEATING IPO OF TRIFOLD,RVIA SEAL,STATE SEAL CERTIFICATION OREGON,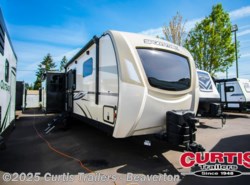 12
0
Curtis Trailers - Beaverton - Beaverton, Oregon
Accessories: 2019 ELITE PACKAGE,2019 WEATHER-SHIELD PACKAGE,SportTrek Touring Package,EXTERIOR LUXURY PACKAE,INTERIOR LUXURY PACKAGE,LEVEL-MATE,2ND A/C,RVIA SEAL,STATE SEAL CERTIFICATION OREGON,INTERIOR GRANITE,